22 AVENUE RAPP – 75007 PARIS
Book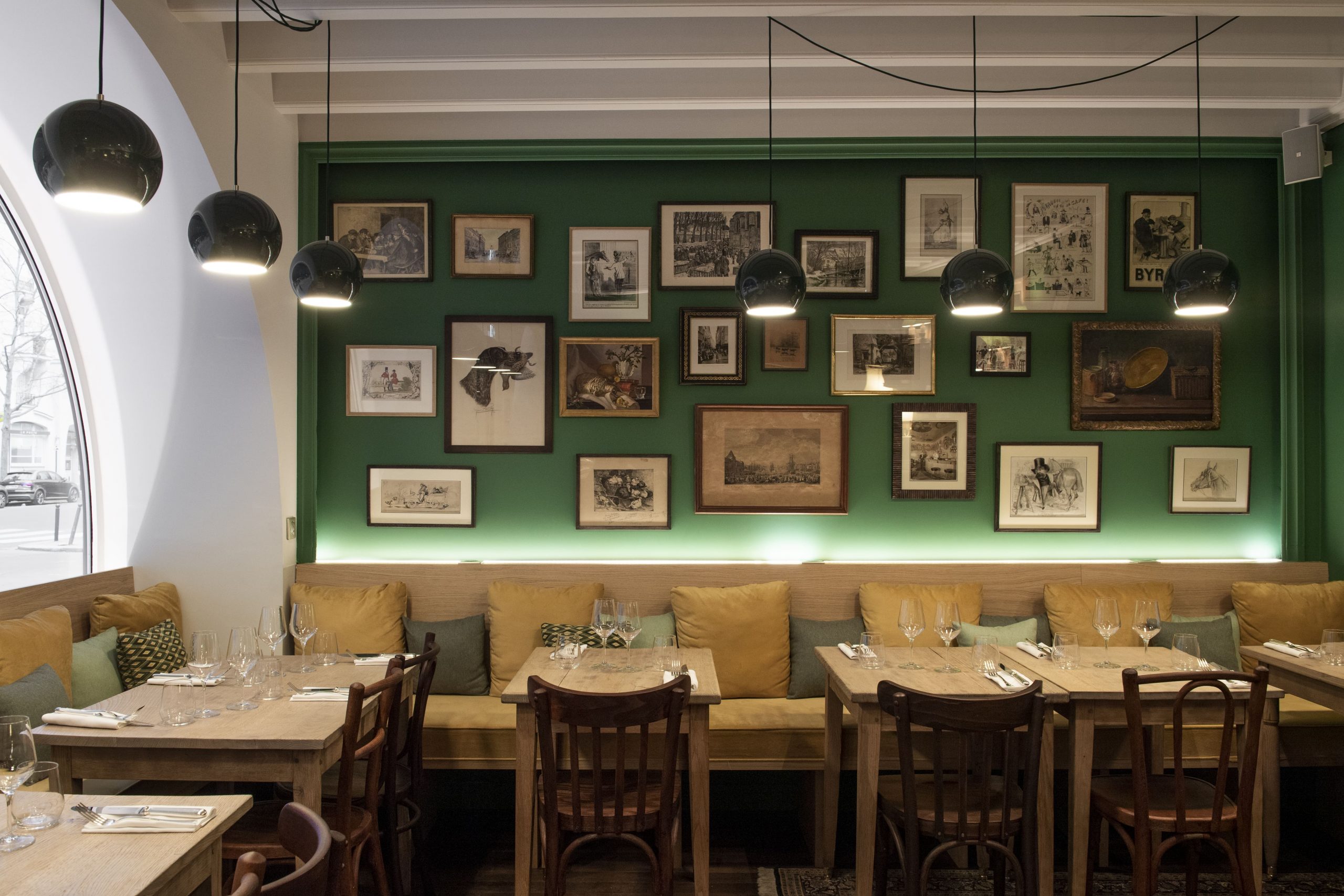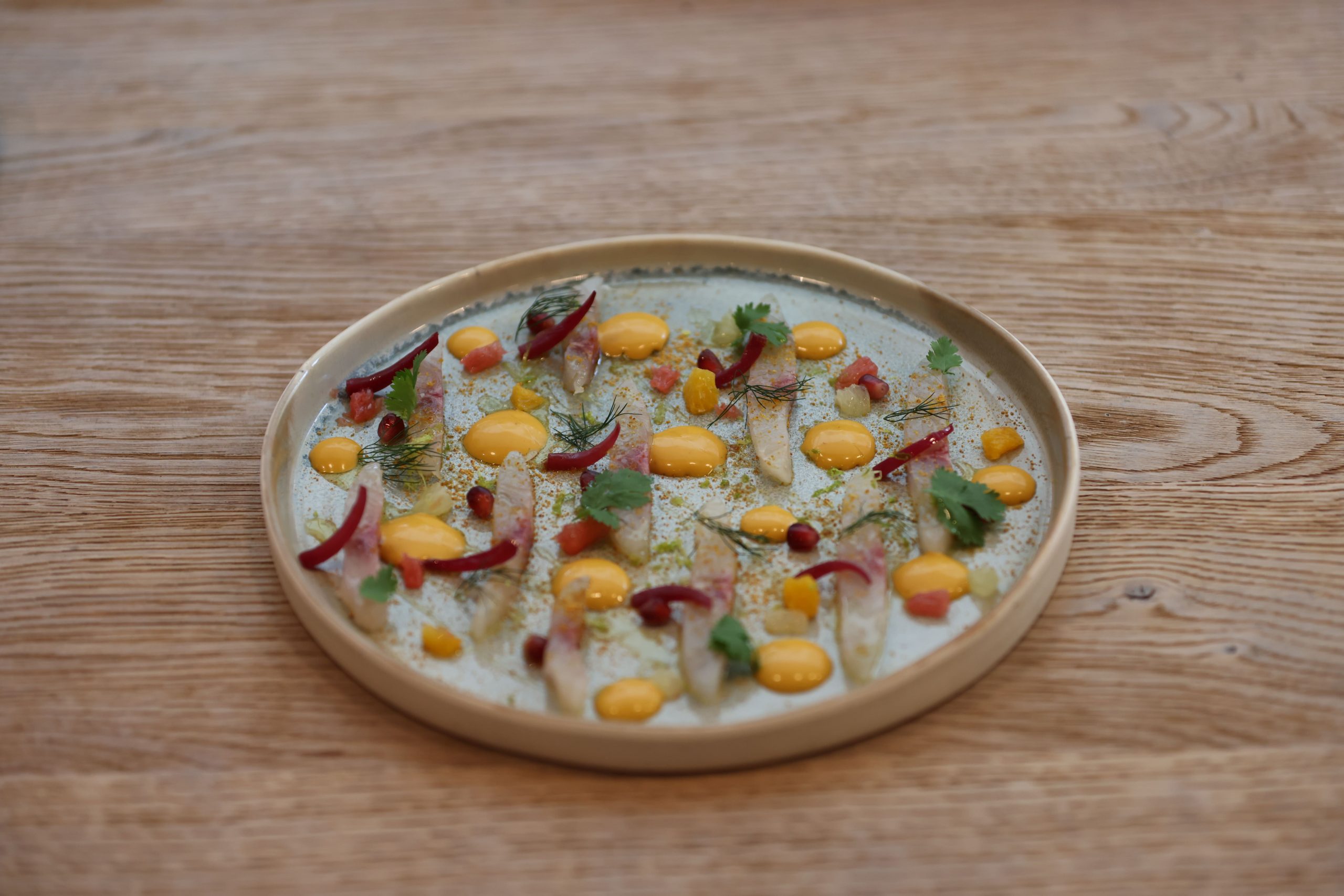 Sancerre Rive Gauche
bistronomy at its best
This fine address is home to a Parisian institution taken over in 2020 by the warm and energetic Anne-Cécile Faye. The inviting setting and Epicurean offering draw new guests and regulars alike to indulge in the refined pleasures of terroir-based gastronomy.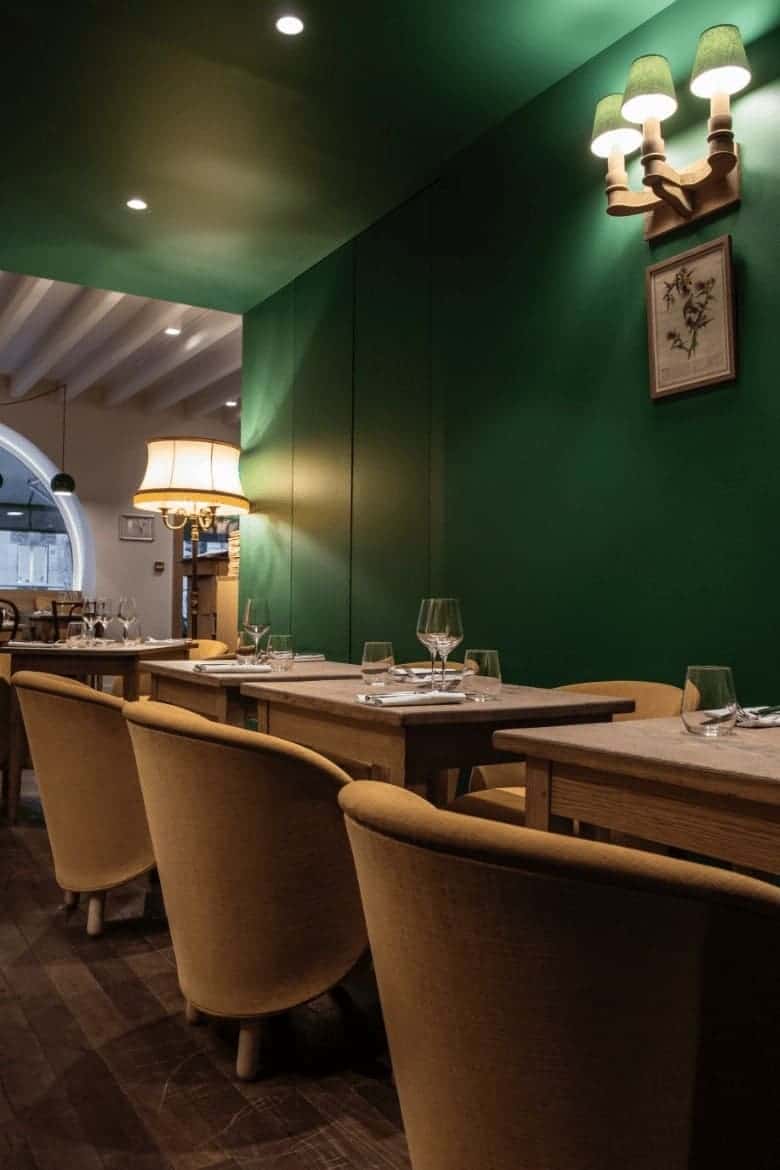 ANNE-CECILE
Anne-Cécile Faye's warm welcome
Anne-Cécile Faye studied at Glion hospitality management school in Switzerland before completing her training at the Shangri-La Hotel in Hong Kong, followed by the Parisian offices of three-Michelin-star chef Yannick Alléno. She then worked at W Hotel for four years, followed by another four years at Ladurée, where she "learned everything", in her own words.
Today she is fully devoted to her restaurant, and guests are won over by her infectious enthusiasm the minute they step inside. Le Sancerre Rive Gauche is the realisation of her dream to create an inviting, generous yet refined dining experience where regular customers have a great time. They can savour seasonal cuisine made with excellent ingredients and served in a lovely setting. Everyone feels right at home.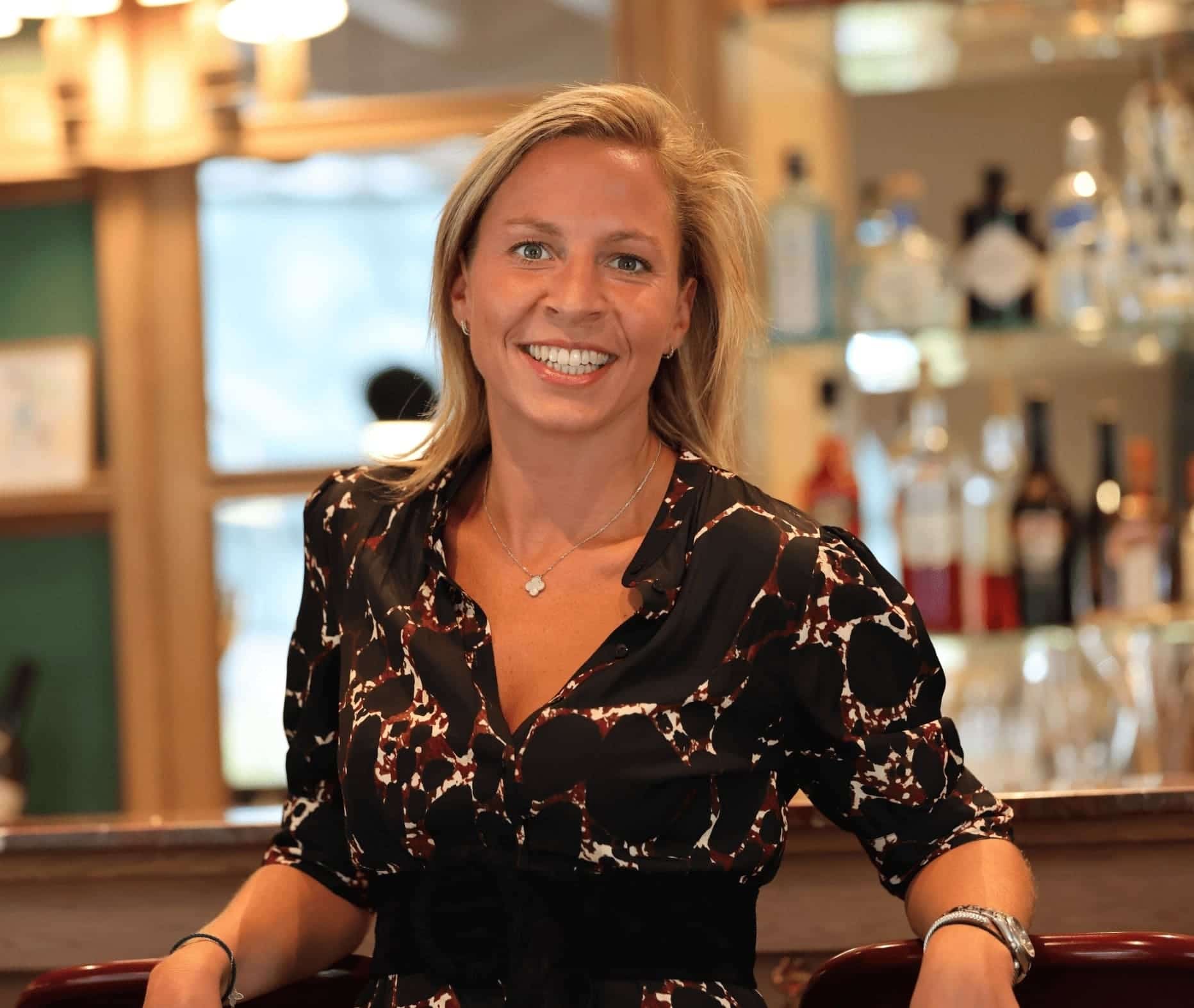 RESTAURANT
Epicurean cuisine
The restaurant's history dates back to the post-World War II period, when Alphonse Mellot – an iconic Sancerre winemaker – opened a wine bistro in Paris.
In 2020, Anne-Cécile Faye took over the reins of this neighbourhood bistro with a cross-border reputation, which became Le Sancerre Rive Gauche. New interior, new chef, new menu… The lively setting, which draws you in time and time again, has various dining options to suit your mood: traditional bistro tables, a lounge area with cosy armchairs, and a counter, where you can pull out a chair and make yourself at home. In warmer months, the tables spill over onto the terrace along Avenue Rapp.
Le Sancerre Rive Gauche is your special ticket to exceptional products. Anne-Cécile has a direct line to winemakers and loves to share her favourites.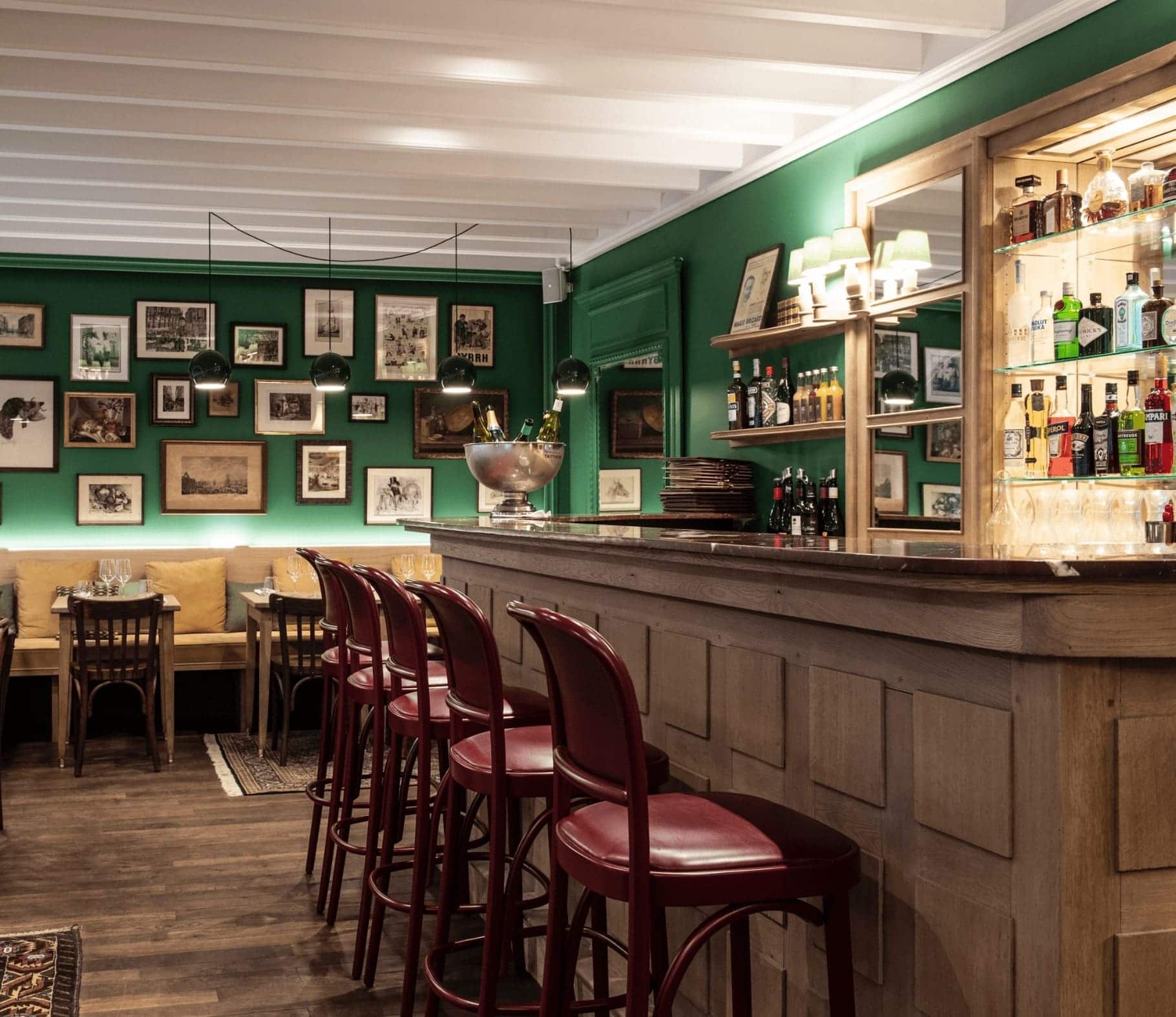 THE CHEF
AND THE MENU
Chef Jean-Philippe Berens' menu
With more than 13 years' experience in gourmet cuisine (Hôtel de Paris in Monaco, Plaza Athénée, Prince de Galles), 30-something chef Jean-Philippe Berens became a household name with the 2020 season of Top Chef. He has infused the Sancerre Rive Gauche menu with his penchant for uncomplicated flavours and his talent for dressing to create what he calls "bistro chic cuisine".
He continues the tradition of Faye favourites: poultry terrine, calf sweetbread and pasture-raised chicken supreme, but also updates the menu day to day in tune with new inspirations and arrivals, such as French ceps.
He feels privileged to have direct access to Faye products, which are generally reserved for leading Michelin-star chefs. This allows him to give free rein to his talent, for example by concocting original dishes like leeks mimosa, revisited truffles or ham-truffle coquillettes in a tender nod to a childhood classic.
Chef Berens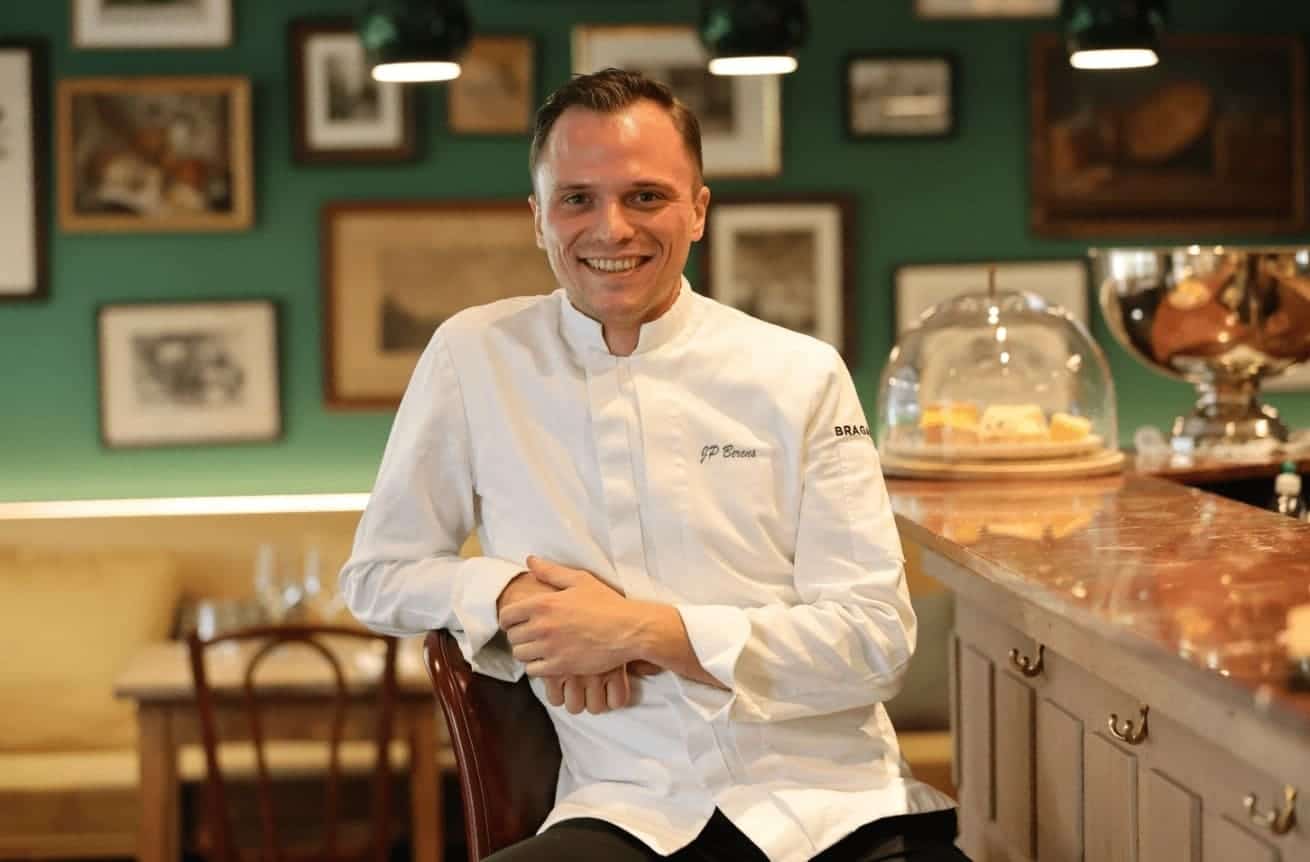 SANCERRE RIVE GAUCHE
22 Avenue Rapp
75007 Paris
TUESDAY TO SATURDAY
12 pm–3 pm, 7 pm–10:30 pm
Book